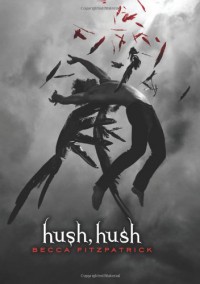 What if Pinocchio had been an angel who wanted to be a real boy? And, what if becoming that real boy required him to become a fallen angel? Becca Fitzpatrick's Hush, Hush explores that idea.
Hush, Hush was an interesting tale about a fallen angel nicknamed Patch on a quest to becoming human. If he had been human, Patch was the ultimate bad boy. He was tall, dark and very mysterious. The protagonist, Nora Grey, was his naive love interest. Nora didn't believe anything without getting proof first.
Fitzpatrick intertwined numerous religious references in this story. The first reference is the Book of Enoch. In Hush, Hush the book is considered a myth amongst angels. But, Patch insists that it's real. Well, The Book of Enoch is considered to be an apocryphal book. It makes obvious references to Christ. Some believe that the book was written by Enoch, the great-grandfather of Noah. For Fitzpatrick's story, the Book of Enoch contains a 'recipe' for how an angel can become human. And, why would an angel want to be human? Because angels can't feel things like pain or deep emotions.
The next reference Fitzpatrick mentions is the Nephilim. According to Wikipedia, "the Nephilim were offspring of the 'sons of God' and the 'daughters of men' before the Deluge according to Genesis 6:4″. This reference is even more important in Patch's quest. The Nephilim are mentioned in the book's prologue and even one of the character's, who appears later in the book (Joseph). The Nephilim are part of that make-yourself-human recipe.
Finally, Fitzpatrick makes mention of Cheshvan, also known as Marcheshvan. This word translates as 'the bitter month'. It is a month on the Hebrew calendar of darkness and decay with no significant days (according to aish.com). It's an important month for fallen angels and their interaction with humans.
Hush, Hush is a different twist on the 'girl meets hot guy' plot. It gave a little food for thought along with entertainment. And, what will Nora and Patch do next? Keep reading. There's another book in this series.